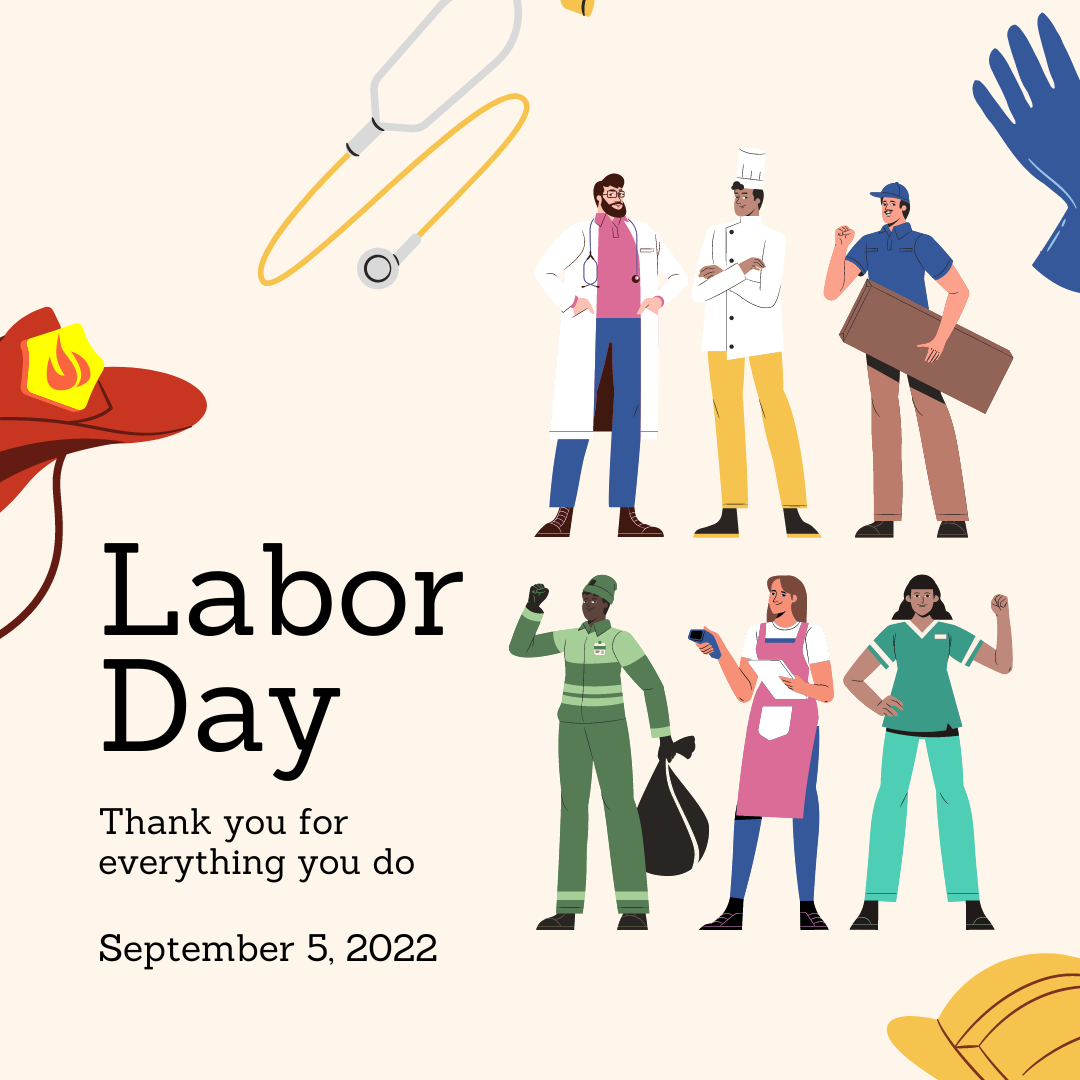 Signed into law on June 28th, 1894, Labor Day is a federal holiday that honors workers in the United States for their achievements and struggles in contributing to the nation's prosperity.  
In the nineteenth century, workers organized, supported unions, and fought for better wages and working conditions. Many workers during the Industrial Revolution labored 12-hour days seven-days a week. Child laborers were a common sight, and workers were often exposed to hazardous and unsafe environments. Through decades of organizing and struggle, organized labor grew in power and political influence, gaining legislative and legal recognition of the right to unionize and engage in collective bargaining as well as fair labor standards legislation in the 1930s as part of the Roosevelt Administration's New Deal.  After reaching a 20th-century peak of nearly 35% in the 1950s,  union membership began a steady and increasingly precipitous decline in the 1970s and 80s, while income and wealth inequality have been dramatically on the rise. 
Today, the Covid-19 pandemic has affected how Americans view their relationship with work and bolstered the demand for better workplace protections, work-life balance, and meaningful acknowledgement from employers. We are also witnessing growing support for workers pursuing better working conditions and higher pay. Union membership is on the rise at companies like Starbucks, Amazon, and Apple while nearly 70 percent of Americans ages 18 to 29 state they believe that unions are good for the nation. 
 
It remains to be seen how the current drive to unionize will affect the broader labor movement, though recent developments in federal and state-level politics create openings for change. The Biden Administration stresses the need to improve the quality of available jobs for underserved communities, workers of color, women, and workers with disabilities through its Good Jobs Initiative. The U.S. Department of Labor is also putting its support behind workers' right to organize. In California, Governor Newsom just signed into law the Fast Food Recovery and Standards Act on September 5, 2022. The Act represents a significant expansion of the rights, recognition, and organizing possibilities for the state's 500,000-plus fast food workers. Here, as in the experience of the Covid-19 pandemic, all sorts of "essential workers" have been on the front lines to advance the power of labor and to keep the economy going on a daily basis. Labor Day is a time to recognize and honor their contributions, and to look forward to what lies ahead. 
September 6, 2022 - 9:45am