The Blum Center hosts programming throughout the year to support learning, debate, and engagement on issues related to poverty, inequality, and democracy. Scroll down to learn more!

The Regional Equity Initiative is sponsored by the UCSB Blum Center and The Fund for Santa Barbara. Our goal is to deepen our understanding of regional disparities, facilitate a region-wide conversation, and support the planning and implementation of initiatives focused on advancing social, health, environmental, and economic equity. In collaboration with the USC Equity Research Institute we launched the first Central Coast Regional Equity Study covering Santa Barbara and Ventura counties for 2020-21.
Research funding is available to conduct research that contributes to the Regional Equity Initiative. For more information on how to apply, please check back for updates to the annual Call for Proposals.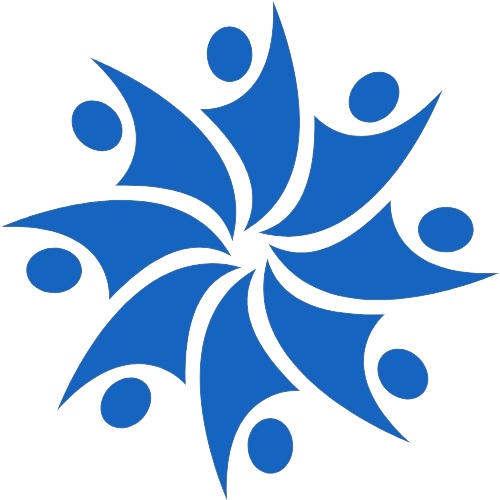 The Blum Center is pleased to announce a new Center initiative on Cooperative Economics. Cooperative economics encompasses a broad spectrum of collaborative endeavors, from the communal practices and empowerment strategies of indigenous communities to the support and exchange networks developed within the contemporary mutual aid movement. There is a rich tradition of cooperative endeavor in movements  for racial and intersectional justice.
Undergraduate, graduate, and faculty reserach funding is available through our Cooperative Economics Initiative. This initiative has been made possible by generous support from the family of Dr. U.S. Awasthi. Undergraduate research award funding is available during the 2022 Fall Quarter. An annual Call For Proposals for UCSB faculty and graduate students will be announced at the beginning of 2023. The submission deadline for the 2022-23 academic year is now closed.

• Pop Up Discussions & Public Forums
Pop Ups bring together students to discuss current issues of poverty and inequality with an expert in the field. The moderated discussions provide students with a chance to ask research and professional development related questions in a small setting, and build connections with peers with similar interests. Our Public Forums highlight local action and community leaders working to advance intersectional justice on a given theme, foster public discussion about different appoaches to social change, and spotlight ways to get involved locally.
                                                        February 2022 Post Pop-Up Discussion Questions:
                                                                  Nicholas Kristof and Sheryl WuDunn's Tightrope: Americans Reaching Hope
                                                        May 2022 Post Pop-Up Discussion Questions:
                                                                 Scott Ellsworth's The Ground Breaking: An American City and Its Search for Justice

    • Workshops
       Applied workshops provide students with in-depth knowledge on a particular policy/issue or skill with experts in        these fields.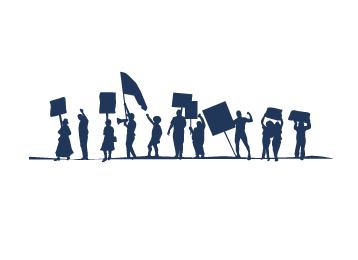 The Blum Center believes that ensuring that information on key public issues and policies is accessible, digestible and inclusive of different viewpoints is a key condition for ensuring a healthy democracy. To that end, the Blum Center is launching a new initiative: The People's Guide - A Series. Our team, in consultation with community partners, will select a complex public issue or policy to break down each year to foster a broad and publicly engaged debate and collective effort to work towards a more just future.
The Power to the People student-led podcast features interviews with leading thinkers, activists and organizers about pressing questions shaping the lives of youth today, strategies for mobilizing their engagement, and avenues for action.
            Recordings of past events, workshops, webinars, and presentations, etc., are available here on our             YouTube channel.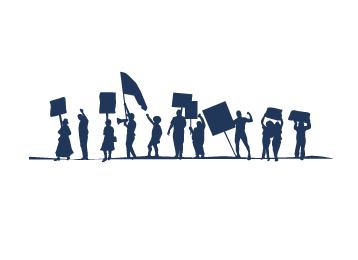 • Poverty Action Days
Poverty Action Days feature Blum student-led projects on issues related to poverty, inequality and social justice often connecting Blum Centers from UC campuses across the system.
What's Going on across the UC System
• Online Blum Courses
The UCSB Blum Center is part of the Blum Network, featuring Blum Centers across the UC system. Several of these Blum Centers offer online courses available to all UC students. Check out these course offerings below! For more information on how to enroll, visit the Cross-Campus Enrollment website.
- Global Poverty & Inequality in the 21st Century - Environmental Security and Sustaining Peace
- Cultures of Sustainability and Social Justice
• Big Ideas
The UC Berkeley Blum Center for Developing Economies manages Big Ideas – an annual contest that provides funding and support to students with ideas tackling problems that matter available to all UC students. Think your idea isn't ready yet? Big Ideas will provide you with mentoring and guidance to flesh it out into an application. Unsure of whether your idea is relevant? Big Ideas is interested in ideas ranging from Art & Social Change, to Energy & Resource Alternatives, to Global Health and more – for a total of 8 categories (click here for past winners). The contest process begins every September, with initial 3 page applications due mid-November. What do you have to lose?
• Insight Magazine
UC Irvine's Blum Center recently launched InSight Magazine – a student led media project focused on making poverty visible and actionable. If you have an idea or art piece you would like to submit, please contact Kashia Arnold (karnold@ucsb.edu), the Academic Coordinator of UCSB's Blum Center, for more details.
• Blum Network Internships
The UCSB Blum Center is part of a network of Blum Centers across the UC system. Several Blum Centers feature internships available to all UC students, notably UC San Diego and UCLA. These internships provide work in the field of poverty and inequality generally or have a more specific focus, such as global health. Please click on the following links (UC San Diego, UCLA) for more details, or contact the Blum Center's Academic Coordinator: Kashia Arnold (karnold@ucsb.edu)

Join Us
• Blum Student Careers
Each year the Blum Center hires students (both undergraduate and graduate) to assist with the planning and implementation of our core programming, as well as lead on the Center's youth-focused initiatives, such as our Podcast and Poverty Action Days. If you're interested in joining our team, stay tuned for our yearly job recruitment call in early Fall. To get to know our current team of students, please visit the About Us page on our site.