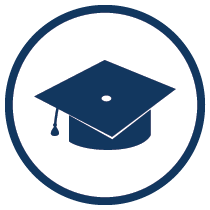 NEW Undergraduate Minor in Poverty, Inequality, and Social Justice
The new Minor in Poverty, Inequality and Social Justice provides students with the tools to understand the structural and political roots, dynamics and consequences of poverty and intersectional inequality; conduct original research; and engage meaningfully in efforts to address poverty through policy, practice and social action. The Minor is offered by the Department of History and is interdisciplinary in scope. It is affiliated with the UCSB Blum Center on Poverty, Inequality, and Democracy. Core components include a gateway course on poverty, inequality and social justice in historical and global context, three upper division electives chosen from an interdisciplinary range of fields, an internship, and a capstone course.
Interested in taking the next step?
Step 1: To get a road map of the steps to follow to complete the minor - download the Minor in Poverty, Inequality, and Social Justice Checklist and Minor requirement sheet.
Step 2: To get more in-depth information on the Minor as a whole - read the Minor Student FAQ. To get general guidance on the internship component of the Minor - read the Student Internship Guide.
Step 3: To get started on the process of securing the internship component of this minor - your first move is to fill out the Minor Internship Preparation form. (Note - this form must be completed at least 6 weeks before your desired internship start date). You will then be contacted by the Minor Internship Coordinator to meet and discuss next steps. ** If you have difficulties opening this online form, try using Safari as a web browser and be sure to be access this form while logged in through your UCSB student account in your web browser.
Additional forms to pursue this minor will be posted shortly. Stay tuned!