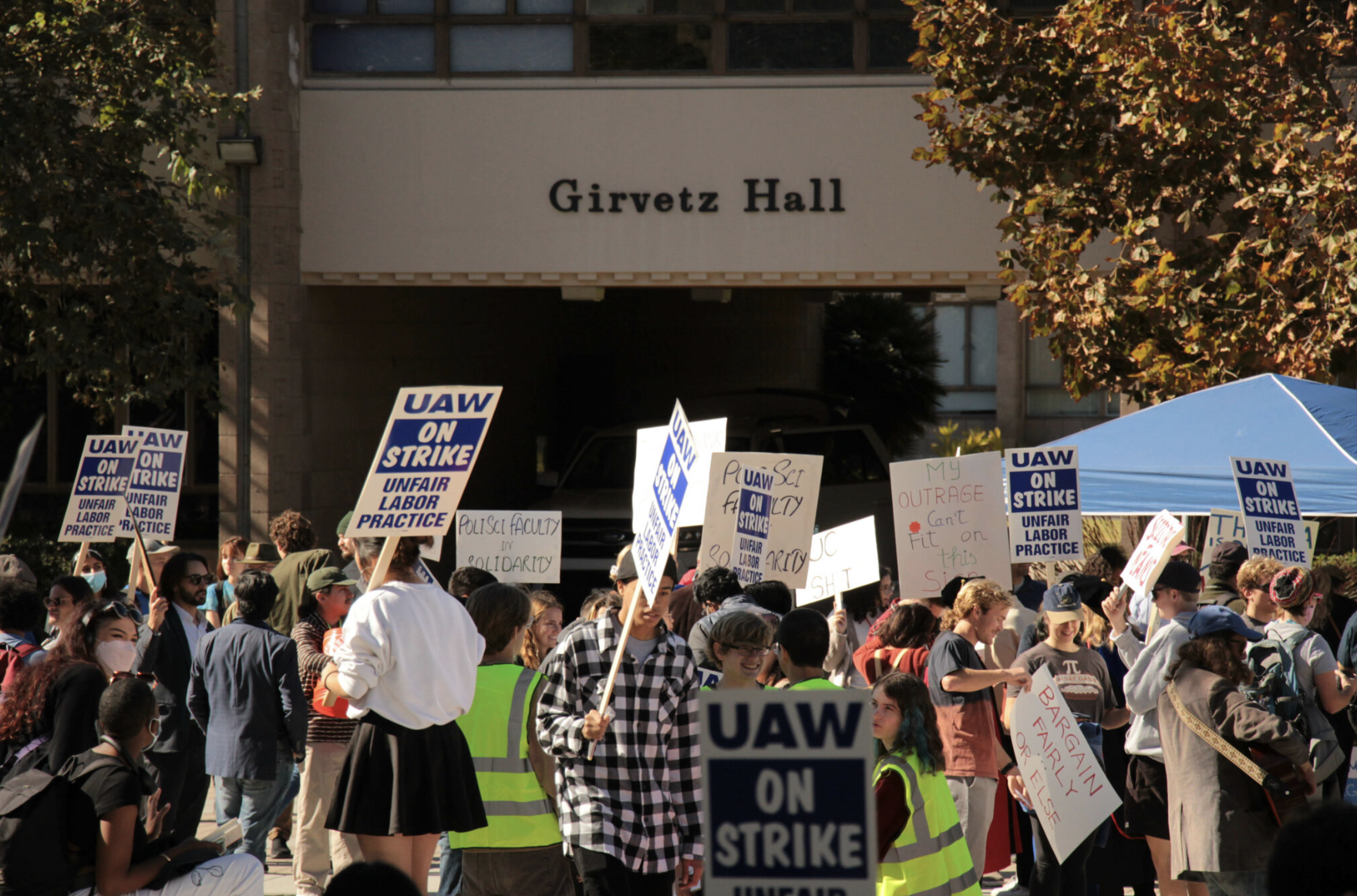 Photo Credit: Daily Nexus
As a Center committed to addressing poverty and inequality through teaching, research, and community collaboration, the UCSB Blum Center on Poverty, Inequality, and Democracy relies extensively on the labors of graduate student teaching assistants and associates, researchers, and postdoctoral scholars. These academic workers make everything we do possible, as they carry out the essential work of the University of California. They also have a right to just, fair, and adequate compensation and working conditions, to engage in collective bargaining through authorized union representatives, and to expect the University to bargain in good faith and otherwise follow fair labor practices. These are among the issues at stake in the UC system-wide strike that commenced on November 14, 2022, as authorized by the largest and most decisive strike authorization votes ever taken by Academic Workers in the US. There are 48,000 UAW-represented workers across the UC system.
Further information about the strike, academic worker demands, and ongoing negotiations can be found at https://www.fairucnow.org/. We urge the University to honor its stated commitment to equity by bargaining in good faith to reach a fair and just settlement that will enable academic workers to live in dignity, without being undermined by financial instability, while contributing to our collective endeavors as teachers, scholars, and community members. 
November 18, 2022 - 4:18pm