The Blum Center on Poverty, Inequality, & Democracy invites UCSB faculty, graduate, and undergraduate students to attend our Cooperative Economics Workshop on Friday, March 10th @12:30pm via Zoom (passcode: coopecon). 
The workshop will address central research questions, methods, literature resources, and will also include discussion about up-coming funding opportunities for Spring Quarter. 
Cooperative economics encompasses a broad spectrum of collaborative endeavors based on values of democracy, equity, accountability, and self-help. Its core objectives prioritzes the needs of members of the maximization of profit. A rich tradition of cooperative endeavors can be found in movements for racial and intersectional justice.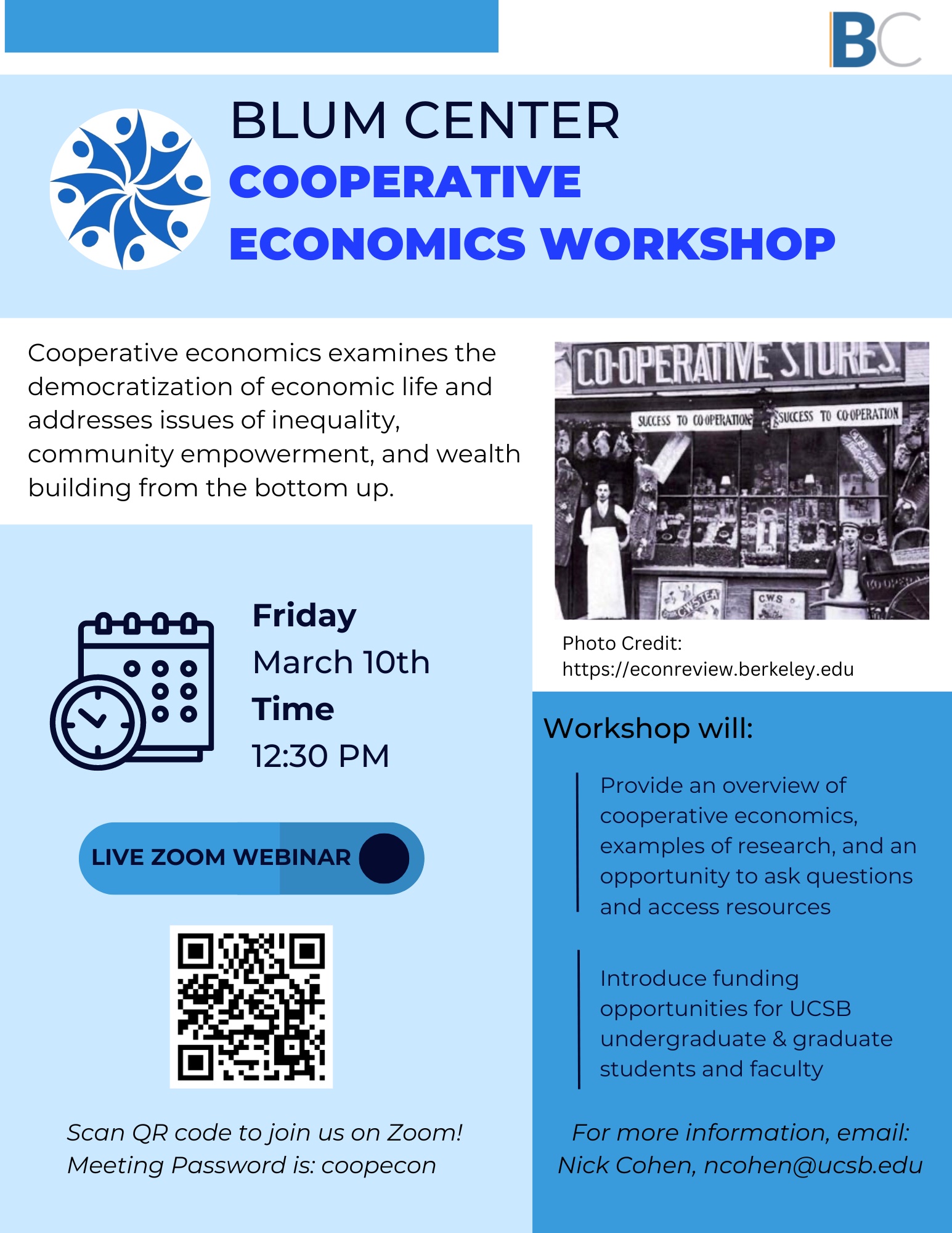 February 28, 2023 - 9:39am