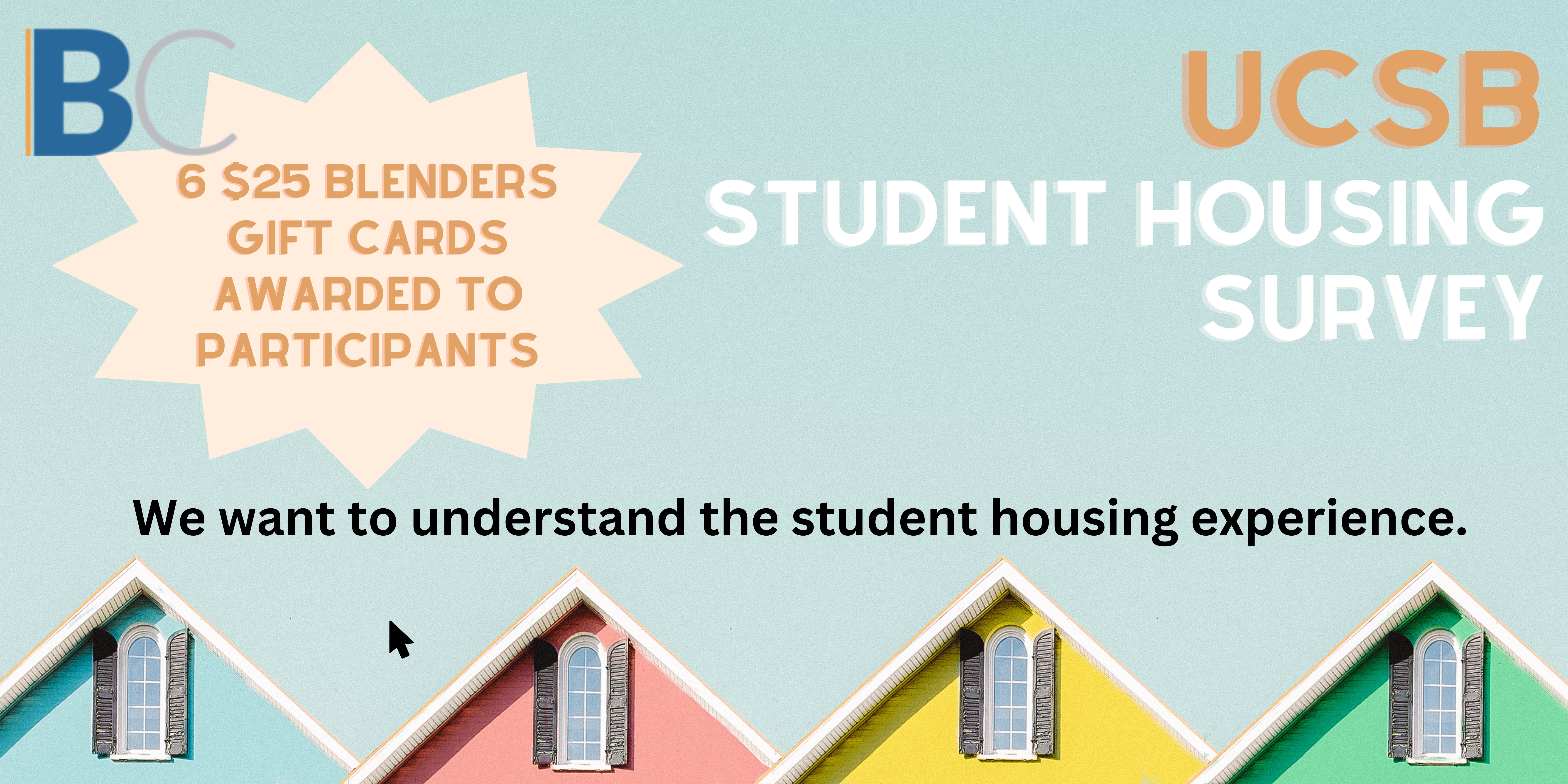 UCSB student housing is expensive and part of a broader housing crisis. Here at the Blum Center we are very interested in understanding the student housing situation for both undergraduate and graduate students. We are awarding six $25 Blenders gift certificates at random to participants.
All student submissions will be confidential and no personal information will be shared. 
For additional questions please contact Dr. Kashia Arnold at karnold@ucsb.edu.
April 6, 2023 - 3:09pm