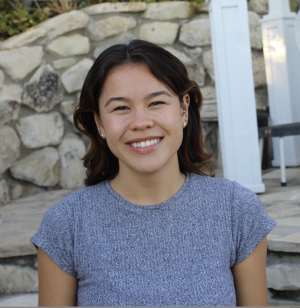 PISJ Minor Student Peer Advisor
Education
:
Double History/Sociology Major, Feminist Studies Minor
Bio
:
Kristi Copeland is a third-year Sociology and History double major with a minor in Feminist studies. She hopes to attend graduate school in the future, though she's still navigating exactly what she wants to pursue. Outside the classroom she's involved in CALPIRG and HerCampus. Besides these, Kristi enjoys reading, journaling, and spending time at the beach. 
As a student peer advisor for the Poverty, Inequality, and Social Justice Minor, Kristi is available to discuss the course options available to students, how to apply, and what steps to take to make sure students are on track to graduate following acceptance into the Minor, among other questions.
To meet with Kristi, please schedule an appointment on Calendly. She can also be reached at kmc188@ucsb.edu.